Build Your Own Garden Pond This Spring
Spring is finally here and that means it's time to get started with the outdoor projects you hope to complete this year. A great addition to your backyard is adding a garden pond, and installing one is easier than you may think.
Aquarium Outfitters is your one-stop destination for all garden pond supplies. Whether you need to repair an existing pond or install a new one yourself, we have all of the supplies and information you need. From liners and filtration systems to Japanese Koi and pond plants, we'll get you ready for a beautiful outdoor set up that your family will enjoy and your neighbors will admire. Here are a few quick steps to follow in order to build your dream garden pond.
First of all, it's always a good idea to call 811 to make sure you know where all of your electric and gas lines are before you start digging.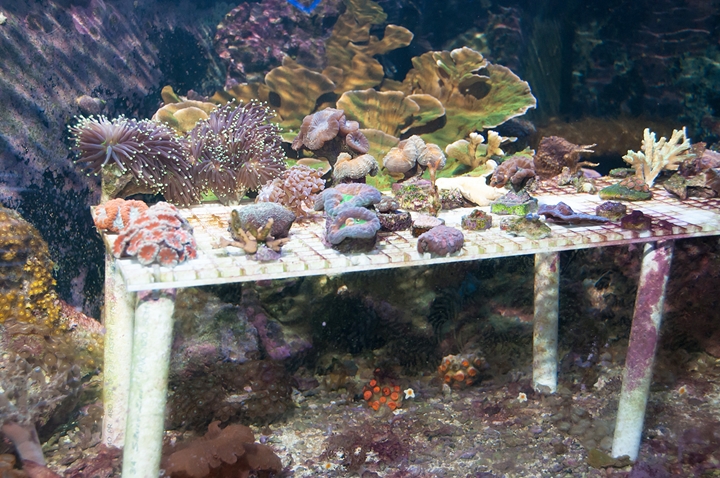 Once you've picked the perfect location, it's time to start preparing the area. Remove the grass or sod in the area where you want to place the pond. Then start digging. Dig the area around the edge between 9-12 inches deep. You can dig yourself a couple of ledges at varying depths to place some plants that will live in the water. For the middle depth of the pond, it should be around three-feet deep and three-feet wide, to help prevent freezing in the winter.
Now that you have the hole dug out, take some time to inspect it. Remove all sharp stones and any roots that you can, since flexible liners can be punctured by sharp objects. You can also place a cushioning layer of sand or even newspapers between the liner and any rough materials in the ground.
Here's where you install the liner. You can lay it out to warm in the sun for 15 minutes to make it more flexible. Pick up the liner, rather than dragging it across the ground to help prevent punctures. Drape the liner loosely in the hole, keeping an even overlap on all sides, and weigh down the edges with a few smooth bricks or stones.
Now start filling the pond with water. As it fills, adjust the liner to fit the sides and shelves in the pond, being sure to smooth out as many wrinkles as you can. When the pond is full, trim the lining to the right length to be covered with your edging materials. Flat rocks are often the easiest to arrange around the border. Take your time and rearrange as you go to find what looks best.
To finish up the project, add your landscaping plants. Aquarium Outfitters can help you pick out the best plants for a small garden pond that will look beautiful. For the finishing touch, some Japanese Koi might look good swimming in your newly installed garden pond. And Aquarium Outfitters will be there to help you every step of the way. We can provide more details on pond creation and installation and what plants and fish will work best, and we have all of the supplies you will need available at our Wake Forest location. Come see us now to get started.