Consumers Ready For Trusted Online Reviews
Today's consumers are increasingly relying on online reviews to determine which service or establishment to choose. According to the 2013 BrightLocal Local Consumer Survey, 85% of consumers said they read online reviews for local businesses, up from 76% in 2012. It also found that 67% of those surveyed read 6 reviews or less, also an increase from the previous year, showing that people are becoming more trusting of online reviews and forming opinions, good or bad, more quickly.
IS WORD OF MOUTH DEAD?
Far from it! Even with the growth of online reviews, nothing trumps good 'ole word of mouth when it comes to recommending a business. 72% of consumers used word of mouth to recommend a local business vs. only 8% using an online directory, a downward shift from 11% in 2012. 37% surveyed said they'd used Facebook, or online word of mouth.
Trend in online reviews? They are being provided less on traditional "directories", instead moving to popular social media channels where people know (and trust!) one another. But Facebook is a cluttered space, is this effective? Further stories show that indeed many local businesses are gaming online reviews, something not yet seen in the social space.
Will credibility continue to erode for local business reviews in traditional "directories"
Will Google convince a growing number of consumers to create Google+ profiles and become dominant in the trusted online review space?
The future remains to be seen.
A BETTER WAY
Problem #1: Overpriced Online Marketing
Today's local businesses are held hostage to large, publicly traded companies who dominate online advertising space, charging massive monthly fees that a small percentage of independent businesses can afford. Local businesses are left with their business facebook page and word of mouth, while online giants funnel more eyeballs towards large chains or market giants.
Problem #2: Anonymous Reviews
Consumers use the Internet to search for local businesses, but are making decisions based on recommendations or rants of strangers, and who knows which reviews are real? If you're going to invest thousands in a house remodel or your car needs a repair, How about ONE online destination where you can save your local favorites, & see who your facebook friends love, use and review?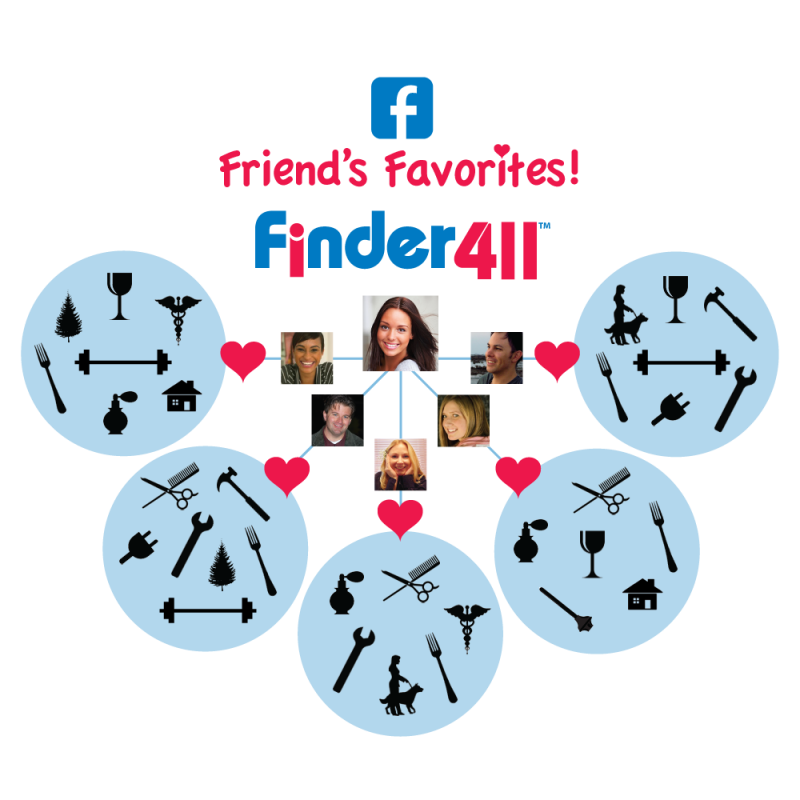 The Finder411 Family
Finder411. The people's platform. Real reviews, all local, from friends you trust. NO expensive ad-filled pages, more than a social media site, we are a trusted local business advocacy engine.
Currently in the Raleigh-Durham market, consumers with a Facebook account can easily find, leave a review for, and save favorite local business profiles - as well as see who their facebook friend's favorites are as well.
Head on over to: http://Finder411.com and BE the advocacy engine for local Triangle businesses you love.