Fitness Together Provides The Support You Need To Make A Change
Have you tried to lose weight, but dieting and exercise haven't made much of a difference?
Do you want to get into shape, but aren't sure where to start?
Are you someone who has paid for a gym membership month after month, but without any structure, direction, or motivation, it has become just a monthly withdrawal from your banking account?
Are you looking to make a positive change in your life that will improve your overall health and wellbeing?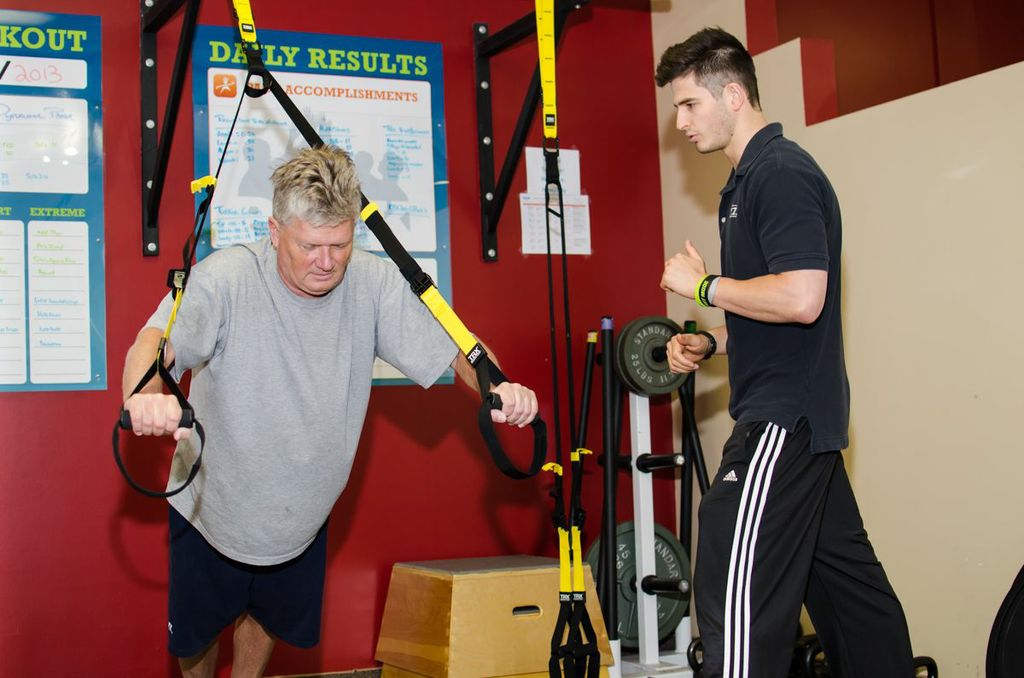 Fitness Together in Cary is not just another gym. We don't only provide equipment and leave you with no support system to help you reach those goals. We are here to provide you with the individualized training that you need and to work with you to put together a plan to keep you track and moving forward.
We will completely commit to you and your goals to get in better shape, to lose weight, to increase your endurance, or whatever your goals might be, but we ask that you be willing to make a commitment, too.
You must be committed to change. We will provide you with the resources necessary to get where you want to be and we will work with you to create a roadmap of how to get there, but you have to be dedicated to putting them into use in your life.
You need to commit to the time. We ask for a commitment to three training sessions a week, plus continuing work outside of our facility to keep you moving forward.
Finally, there is a financial commitment involved. Your health is your most important investment and we promise to give you a real value for that commitment. We have options from 1-on-1 personal training to more affordable small-group or PACK sessions.
In both our 1-on-1 session and in the PACK groups, you will work directly with a certified professional trainer who will help you narrow down your goals into specific and achievable objectives. Our PACK sessions are limited to 2-4 people, so you still get the personal attention you deserve.
Our program has three distinct parts that work together to help you be successful. The Aspire 8 program includes 45-minute workouts that are done in-studio with a trainer and focus on strength building, but will be personalized to fit your individual needs.
Our trainers will help you put together your own Cardio Together program for you to continue your training on days when you are not visiting the studio.
Finally, we offer Nutrition Together to promote healthy eating habits and learn what foods may be keeping you from attaining your goals.
Our main objective is to give you the direction and motivation that you need to make a positive change that you will carry with you for the rest of your life. Contact Fitness Together in Cary to discuss your personal fitness goals and needs.