Hiring A New Electrician? You Have To Ask The Right Questions.
Undertaking electrical repairs and upgrades on your home is no simple task. There are a lot of things to consider: Is your electrical work safe? Does it satisfy the National Electrical Code regulations? Is your home protected against electrical fires? Knowing you have a qualified, licensed contractor performing the work can help ease your mind.
Miller & Miller Electric, Inc. knows that finding the right electrician for your home is all about asking the right questions. A great place to start is with the following questions: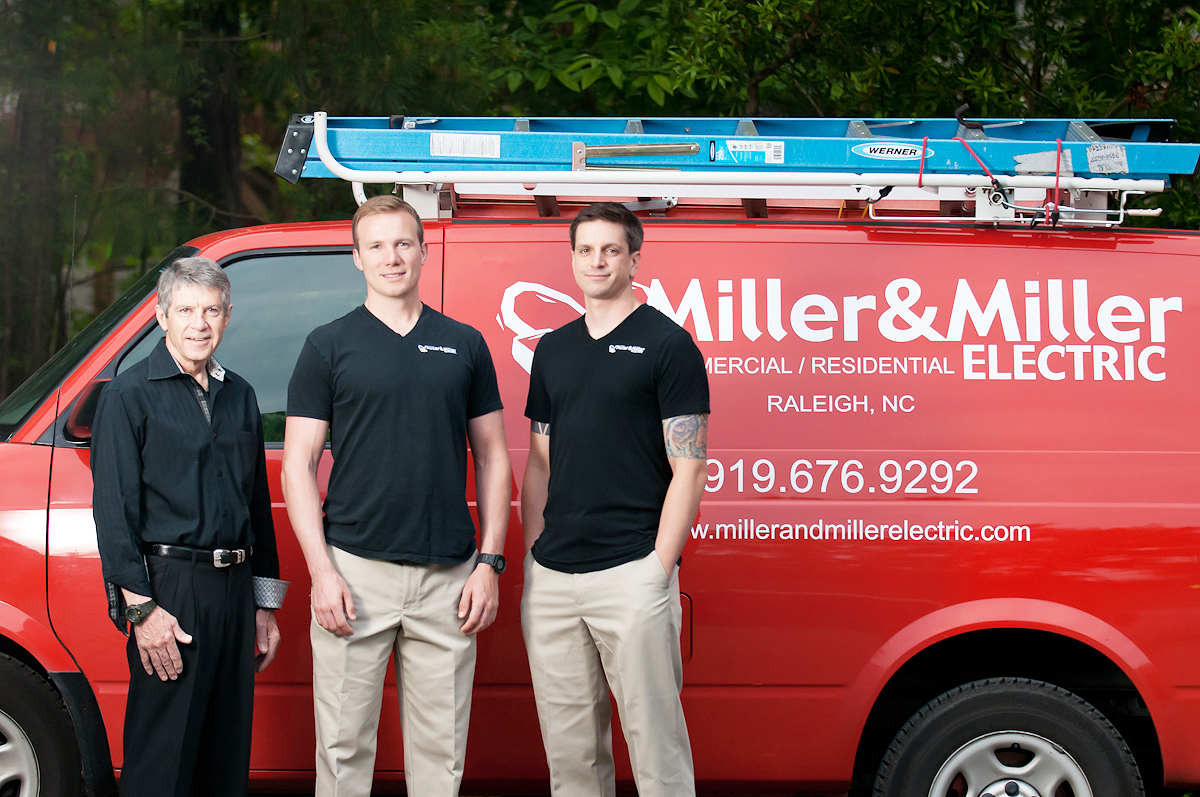 Are you licensed? It is required that all electrical workers be licensed in North Carolina. If someone tells you they don't need a license, they are not being honest. The NC State Board of Examiners of Electrical Contractors is a great resource. At their website, you can verify if an electrician has a license, if that license is current and if there are any violations against them. You'll see there that Miller & Miller Electric holds an unlimited electrical license.
Can you educate me on the permitting process? Make sure that he or she understands the process and can explain it to you. The process is nothing to be afraid of and is not an IRS audit. Permits are there to protect both you, as the homeowner, and the contractor. At Miller & Miller, we will walk you through the whole process to ensure that you are comfortable with it.
How much will it cost? You want to have this figure before any work is started. Some electricians may quote jobs, but when additional problems occur they are not bound to any set amount. Others charges include work time and materials, but they should give you an estimate prior to beginning work on your house. At Miller and Miller Electric, Inc. we give free estimates either over the phone or we will come to your home.
Be sure to pay attention to what is involved in the quote. The lowest price may not always be the best value. Reputable contractors pay their employees a wage they can live on. The employees are uniformed, pay all payroll taxes, carry Workman's Comp insurance, liability insurance, pay state sales tax on materials, are offered continuing education, carry a core inventory on their trucks and are licensed. All of this must be figured into the final cost. Hiring a reputable business will bring peace-of-mind that everything is done as it should be.
Do you guarantee your work? A reputable contractor will guarantee their work. Ask up-front how they handle guarantees, since many electricians have different policies. Miller & Miller guarantees all labor and material for one year.
Finally, what are other people saying about the contractor? Many sites, including Finder411, are a great place to read reviews and hear about other people's experiences.
Don't be afraid to ask questions! Hiring a qualified contractor is an important task that shouldn't be taken lightly. At Miller & Miller Electric, we will give you advice and answer questions whether you hire us or not. Fill out our online form to receive a free service estimate or give us a call!