Shorty's Famous Hot Dogs; Wake Forest, NC - Restaurant in 27587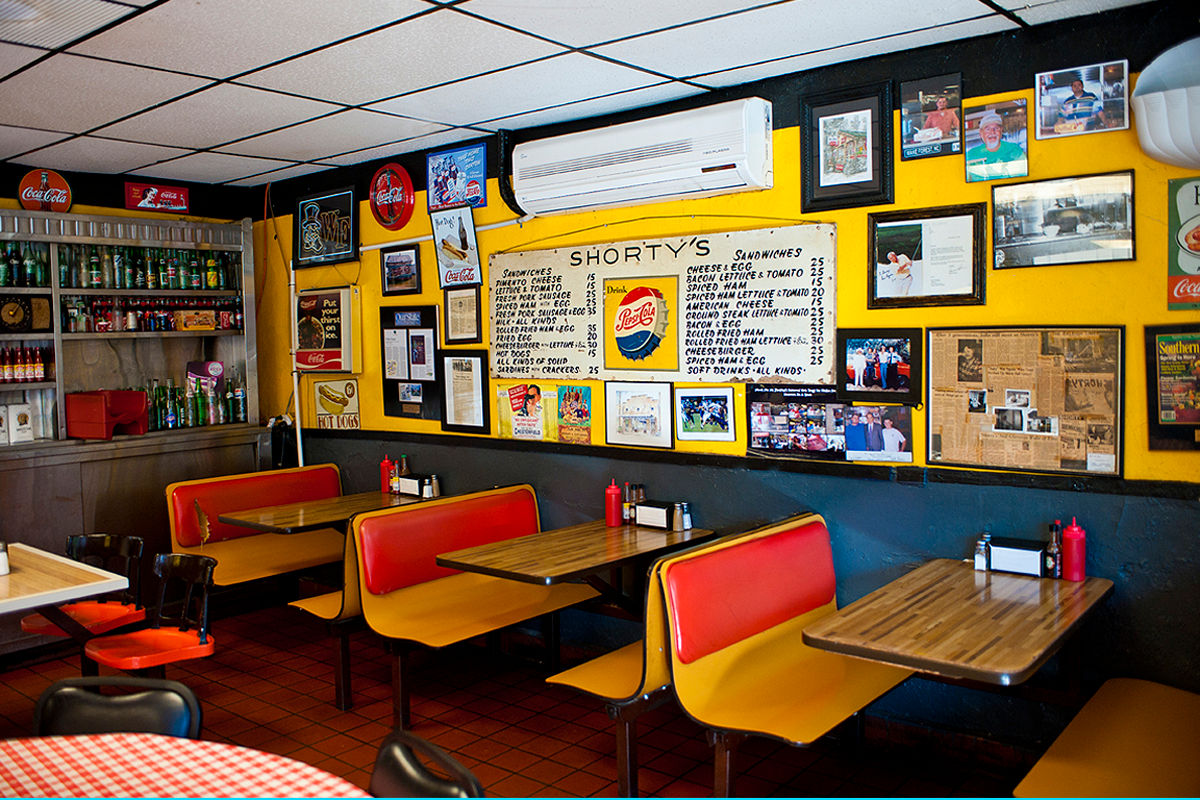 Office: (919) 556-8026
M-F Hours: 10:30 am - 7:00 pm
Sat Hours: 10:30 am - 3:00 pm
Shorty's Famous Hot Dogs has been A family owned business since 1916. We are located in the original location in Wake Forest that we started in nearly a century ago. Come join us for some of the tastiest food around, and a little bit of history too!
We serve traditional southern "red" Jesse Jones Hot Dogs. We also offer and serve a Nathans brand all beef dog that is also very popular. All hot dogs are Grilled to perfection, topped with fresh ingredients like, hand chopped onions, and our special Homemade Chilli recipe, all served on hot Steamed buns! So stop by today, You'll be gald you did!
Inside stainless steel is everywhere and eight original swivel stools sit at a counter with the grill just behind it. They also have two old scales, one at the front and the other between the bathrooms. I was there before noon and the place was packed. I got a Coke and two slaw-dogs with everything. That includes mustard, onions, relish, chili, slaw (nice and sweet) and the nuclear red hotdogs. As I stated before, the dogs (Jesse Jones brand) are grilled and the buns are steamed. My slaw-dogs were excellent!!! Thanks Shorty's for my excellent slaw-dogs.


We've been around since before downtown Wake Forest was the cool place to be!
Currently, there are no testimonials.